THE KAIMANO SURF LOCKING SYSTEM
Whether you're traveling to a far off destination or simply hanging out in your own home town, KAIMANO® is the longboard and SUP theft deterrent solution for you.
Utilizing the standard 10" fin box found in most longboards, SUP's, and wind surfers we created a one time installation locking device that attaches inside the fin box and sits flush with your board.
After inserting the securement and the securement extender into the fin box slot, the two units are screwed together which makes the system too long to make the turn back out of the fin box slot. And once a lock is inserted, it covers the screws to make it virtually impossible to be removed from the fin box.
With a lock and cable the possibilities are endless to what you'll be able to lock your board too.
Our product is made out of marine grade aluminum for strength, weight, and corrosion resistance.
At KAIMANO® we're totally invested in innovative design, supreme manufacturing quality and terrific customer service to get you on-board with our fine KAIMANO® products.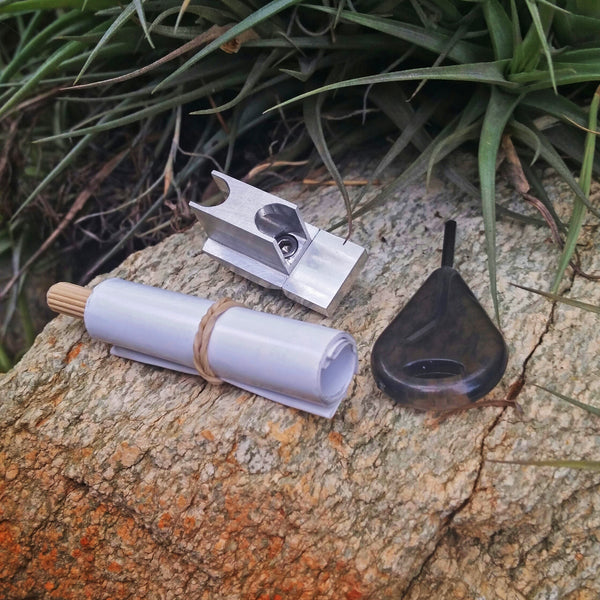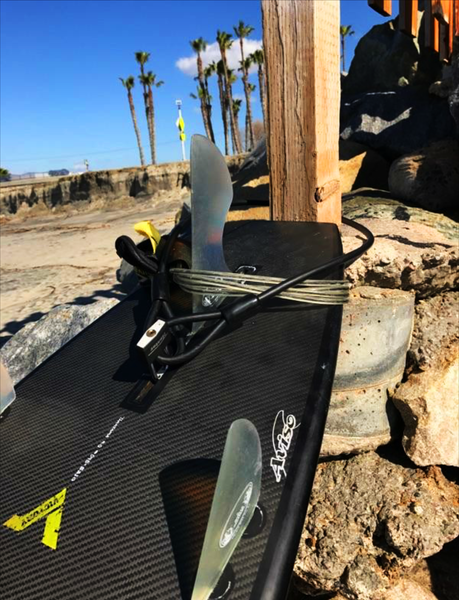 KEEPING YOUR BOARD SAFE
The KAIMANO® Surf Locking System will give you the peace of mind to leave your board anywhere. Whether you are at the beach, need to run to the store or just want some peace of mind locking your board up at home.
We currently offer our system with or without a lock and cable. We want you to be able to choose what works best for your needs.
Our "Complete" system includes the locking device, fin key, installation instructions, and comes with a fully rubberized hardened steel lock and a six foot by 10 millimeter coiled cable. (recommended)
Our "Stand Alone" system only includes the locking device, fin key, and installation instructions.
Click on the shop button located at the top or bottom of this page to see the options available to you.
Testimonials
THIS (Kaimano) LOCKING SYSTEM IS IMPRESSIVE!

StandupPaddleboardingGuide.com
Kaimano locks are great. I can go surf and go to the store or work after without having to drop my board off.

Jeff Alinke
I love this locking system! the one time installation is great, a real game changer.

Daniel Vapnik
Now I can bring more than one board down to the beach and not worry about it when I am in the water.

Pat Dalton
Recently, while camping at the beach in Santa Cruz my vehicle was burglarized overnight. Many things were stolen from the back of my truck. Thanks to Kaimano's system I was using, my board was left untouched.

Thomas